Facultad de Ciencias Económicas y Empresariales
Faculty of Economics & Business recognized for its quality of teaching and students' satisfaction: The quality of the Faculty as an institution and its training offer is recognized by the results of different rankings such as the "QS World University Ranking" in which the academic reputation, the reputation of its professors, and the impact of research are valued as well as in the "Eduniversal Best Master and MBAs Ranking" in which the relevance of their programs, job placement, and student satisfaction are valued.
​
A strong internationalization strategy: In its strategy of internationalization, the Faculty offers a wide range of proposals: the bilingual degrees in Business Administration and Economics, the double bilingual degrees in Law-Ade and in Economics-International Relations, the double international Degree in Business Administration with the Berlin School of Economics and Law (BSEL), the exchange of students and professors through the ERASMUS program and in multiple agreements with foreign Universities.
​
Special attention for the students: Within our Faculty, special attention is given to the student through the Mentoring Program for first-year students, the Student Attention Office, the Office of External Practices, the Office of International Relations, and the Office for Integration of People with Disabilities. The Faculty Library is an essential support service for teaching and research, where the wealth of its collections of monographic collections, periodicals, journals, or databases makes it worthy to be one of the main libraries of our country's economy.
​
History of our campus: The Faculty has had three different headquarters that have changed through out the years. From its opening and until 1965 it was situated in the Old House in San Bernardo, Madrid. From 1965 until 1969 it was relocated in the building that nowadays hosts the Faculty of History and Geography, in Ciudad Universitaria. The Faculty of Economics and Business Administration was finally relocated to the place were it still stands today, in Campus de Somosaguas. This happened separately from the newly founded Faculty of Political and Social Sciences that was established in the building that today keeps the Faculty of Statistics in Ciudad Universitaria. Nowadays, both Faculties are in Campus de Somosaguas.
Risk Analysis and Management
History of Economic Thought
Professor of Spanish Economy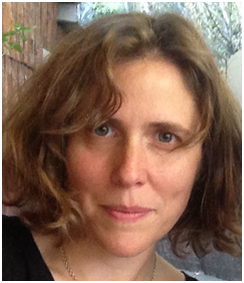 Professor of World Economy
Professor of Financial Mathematics
Professor of History of Economic Thought